Attending conferences and symposiums is a great way to meet other professionals in your industry and develop your professional skillset.
Many insurance industry events offer training workshops, networking opportunities and keynote speakers to help professionals keep up with the ever-evolving industry.
Don't miss out on all these networking and educational insurance events happening in 2019 around the U.S.
When: January 29 – February 2, 2019
Where: Walt Disney World Dolphin Resort
Windstorm Insurance Network (WIND) is a professional member association and annual conference founded in 1999 to offer education and industry insight to representatives from all facets of the property/windstorm insurance claims industry.
WIND is dedicated to providing education, training and networking opportunities that bring together the property/windstorm insurance claims industry.
Together, we can achieve more, do more, be more for the industry and consumers.

When: February 13-15, 2019
Where: Phoenix, AZ
This leading annual conference is designed for claims professionals and offers informative educational sessions, valuable peer-to-peer networking, unique local experiences, and connections with industry partners.

When: February 27 – March 1, 2019
Where: Chicago, IL
Share your insights, gather valuable information on current issues and learn more about industry trends at this annual membership event designed for mid- to senior-level underwriters, managers, and executives.
With informative presentations from insurance industry experts and consultants, numerous networking opportunities, and easy access to commercial lines service providers, you don't want to miss this leading industry event.
We specifically develop our educational programming with our members in mind. NAMIC is comprised of a diverse membership and there are a variety of events to meet your needs.

When: April 1-3, 2019
Where: Baltimore, MD
Insurance company leaders have a lot on their plates. They are concerned with over-regulation, the speed of technological change, changing customer behavior and competition from new market entrants. Essentially, the entire insurance business model is being disrupted. How do you stay ahead of the curve?
There are many variables that are not within the industry's control. But how effectively insurers anticipate, prepare, and adapt to their shifting circumstances, both strategically and operationally, is well within their control, and can help differentiate them in the market.
The companies that develop a meaningful competitive advantage will design and implement digital platforms that can handle disruption. They will build scalable systems, deliver an end-to-end customer experience, and change their business models which will help them improve how they go to market.
Attend the 2019 Life Insurance Conference to network with your peers and leading industry experts as we look at the key trends that will shape our future and set the agenda for Life.
This premier conference offers more than 30 workshops on topics including product innovation, distribution, markets, technology, administration and regulation. This is your opportunity to join the crucial dialogue.

When: April 15-17, 2019
Where: Chicago, IL
This annual event is designed specifically for personal lines underwriters, marketing executives (agent relations/business development), and product development professionals from property/casualty insurance companies.
It provides educational sessions focused on emerging issues, professional development topics, and industry trends.
Attendees will have the opportunity to network with peers facing similar issues and gain insights to put to work back at the office.

When: May 13-15, 2019
Where: Orlando, FL
Insight helps you assess, decide, and act. This year's Annual Issues Symposium—Powered by Insight offers actionable intelligence to help you eliminate guesswork, make the right decisions, and move your agenda forward to support the workers compensation system.
NCCI, The Source You Trust for workers compensation data, insights, tools, and services, invites you to join us May 13–15, 2019, for this premier event. AIS will bring together 900 senior Thought Leaders for a meaningful exchange of ideas.
Through presentation, visualization, and networking, our experts will drive a discussion Powered by Insight.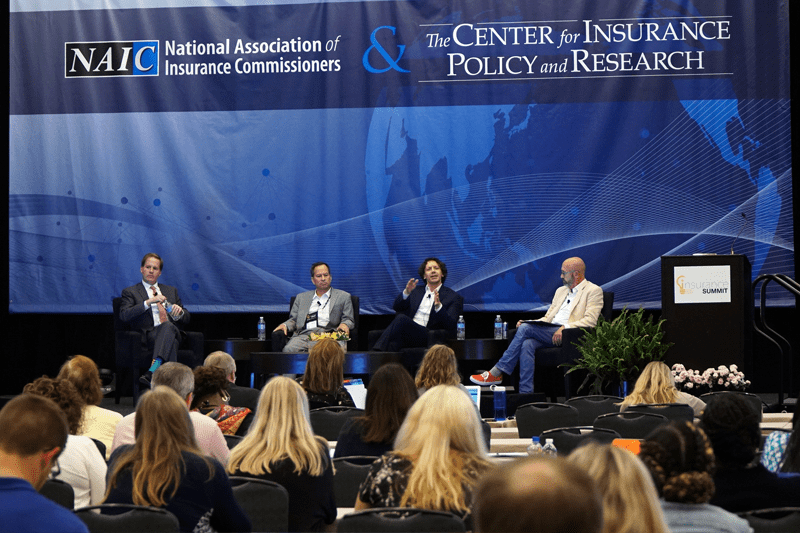 When: June 3-7, 2019
Where: Kansas City, MO
The Insurance Summit is a premier insurance conference in the United States for insurance regulators, companies and startups.
The conference brings together innovators and regulators to explore the newest ideas, the latest technology and the future of regulatory practices.
When: June 23-25, 2019
Where: Minneapolis, MN
The 2018 IMCA Annual Conference is your opportunity to connect with high-level insurance marketing and communications professionals.
We'll plant new ideas to grow your:
Expertise. All of our speakers will provide you with great information on industry trends, and you'll leave with actionable insights to drive engagement and revenue.
Insight. Hear Christopher Mead, CMO with Arthur J. Gallagher & Co., share insights on refreshing an iconic insurance brokerage brand and lessons learned. Mary Lucas with MBL, LLC will present on how to inspire and bring out the best in yourself and others by creating meaningful connections in your professional and personal life.
Network. We've built in networking times throughout our agenda so you have ample time to connect with and learn from your peers.
Brand. Be recognized at the most relevant insurance marketing event in the industry – our prestigious Annual Showcase Awards Gala. Will you win the coveted SAMMY Award? Or be the next winner of the TaDa! Award?

When: June 23-26, 2019
Where: Asheville, NC
The Management Conference is a summit for CEOs, executive teams, and future leaders of the industry.

Power sessions focus on strategy, innovation, leadership and industry trends. Concurrent sessions dive into operational and emerging issues. Workshops and interactive sessions allow for extended discussions and opportunities to learn from fellow leaders in the industry.

Top-notch speakers, unrivaled networking opportunities, and an inspirational setting allow executives to connect with industry leaders and gain insight on the important issues facing the industry.

Each year more and more industry executives discover why the NAMIC Management Conference is a different kind of business meeting.

We specifically develop our educational programming with our members in mind. NAMIC is comprised of a diverse membership and there are a variety of events to meet your needs. This conference is designed for CEO's, senior executives, and future leaders from property/casualty insurance companies.
When: July 21-24, 2019
Where: Cleveland, OH
AASCIF's 2019 Annual Conference is the conference designed with the unique needs of workers' compensation insurance professionals in mind.
Plan to join your colleagues in Cleveland, Ohio, from July 21-24.
This event will bring you top industry speakers, insightful sessions, valuable networking opportunities, and fun tours.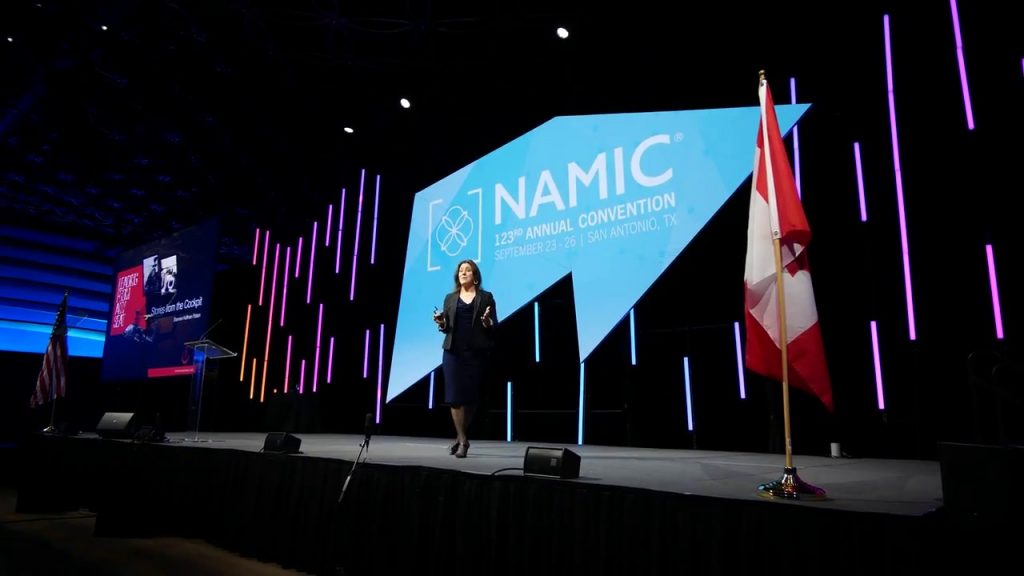 When: September 22-25, 2019
Where: National Harbor, MD
What you do matters to a lot of people, so what you know about what's coming for our industry matters, too. That's why the NAMIC Annual Convention focuses on emerging-issue education.
With sessions designed exclusively for the C-suite, plus educational tours balanced with casual networking opportunities, we're ready to help you maximize your time out of the office.
We're bringing together the most respected experts and the most valuable resources, like reinsurers, brokers, rating agencies, and more to help you get the access you need, and strengthen your peer network.

When: October 21-23, 2019
Where: Denver, CO
The ICE Conference Planning Committee has already begun preparations for our 2019 event where attendees are sure to appreciate an agenda rich in industry speakers, educational sessions, round table discussions, networking opportunities, and exposure to state-of-the-art exhibitor products and services.
---
Unpaid Invoices Piling Up?
We've got you covered.
Brown & Joseph has recovered over $2.5 billion in additional revenue for our clients over the past 22 years.
Already working with another vendor? No problem. Contact us today and ask about our complimentary, no-commitment 2nd placement program.
Our 2nd placement program is the perfect way to "test drive" our capabilities without disrupting any process you currently have in place.