Our Clients' Gateway to an Enhanced Experience
We are thrilled to announce the launch of the Brown & Joseph –ARMStrong– Web Portal 2.0—an exciting and updated version of our groundbreaking platform. As a company committed to delivering excellence, we constantly strive to enhance our services and empower our clients with cutting-edge tools. With Web Portal 2.0, we've taken a giant leap forward, offering you an even more seamless and personalized experience.
Real-time Project Insights: Empowering You at Every Step
At the heart of the Brown & Joseph -ARMStrong- Web Portal 2.0 lies real-time Placement insights. We understand how vital it is for you to stay informed about your accounts' progress. With our enhanced platform, you can access instant updates, key milestones, and critical data in a heartbeat. Stay ahead of the game with a comprehensive view of your Placements, all at your fingertips.
Customization: Your Portal, Your Way
We recognize that each collection agency operates uniquely, and so should their experience with our services. The Web Portal 2.0 introduces a high level of customization, allowing you to tailor your dashboard to suit your specific collection needs. Whether it's prioritizing certain accounts, organizing collection information, or creating a preferred layout, our updated portal empowers you to take charge and make it truly your own.
Enhanced Collaboration and Communication
Transparent and efficient communication is the foundation of successful partnerships. With the Web Portal 2.0, we've bolstered our collaboration features, making it easier than ever to interact with our team. Directly communicate with our experts, share documents, and receive prompt support—all within the secure confines of the portal.
Additional Features
Intuitive Interface: Effortless Navigation – Simplicity is key to an enjoyable user experience. We've reimagined the Web Portal 2.0 with an intuitive interface, ensuring smooth navigation and hassle-free access to all features. Whether you're on your desktop, laptop, or mobile device, you'll find the portal's user-friendly design a joy to work with.
Next-Level Security: Your Data, Protected – We understand the importance of safeguarding your sensitive information. With the Web Portal 2.0, we've reinforced our security measures, adopting industry-leading protocols to protect your data and ensure your privacy is never compromised.
Future-Ready: Embracing Innovation – The Web Portal 2.0 is more than just an update—it's a testament to our commitment to innovation and continuous improvement. We have exciting plans to further expand the portal's capabilities and bring you the latest advancements in technology and client-focused features.
Conclusion
The Brown & Joseph –ARMStrong– Web Portal 2.0 marks a significant milestone in our journey towards elevating client experiences. With real-time Account insights, unparalleled customization, enhanced collaboration, and top-tier security, we invite you to embark on this new chapter with us.
Get ready to embrace the power of the Web Portal 2.0 and experience a whole new level of convenience, efficiency, and personalized service. We're thrilled to have you on board as we chart the course to a future of excellence and success together.
Discover the Brown & Joseph -ARMStrong- Web Portal 2.0 today and redefine how you engage with our services!
For questions or to learn more, contact: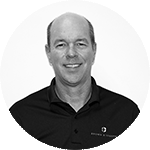 Dave Robbins
CHIEF OPERATING OFFICER
Stacy Affatigato
EXECUTIVE VICE PRESIDENT, STRATEGIC PARTNERSHIPS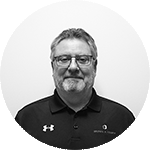 Dennis Falletti
EXECUTIVE VICE PRESIDENT, SALES