Introduction
Drug overdose is now the leading cause of unintentional death in the U.S.
Opioid abuse was declared a nationwide public health emergency in October 2017 after the number of deaths in the U.S. from opioid abuse rose to over 40,000 per year.
In March of 2020 the American Medical Association (AMA) reported that opioid abuse has increased due to the ongoing COVID-19 pandemic.
More than 40 states have recorded increases in opioid-related deaths since the pandemic began, according to the AMA.
This fact underscores the urgent need to remove barriers to evidence-based treatment for those with a substance use disorder as well as for harm reduction services.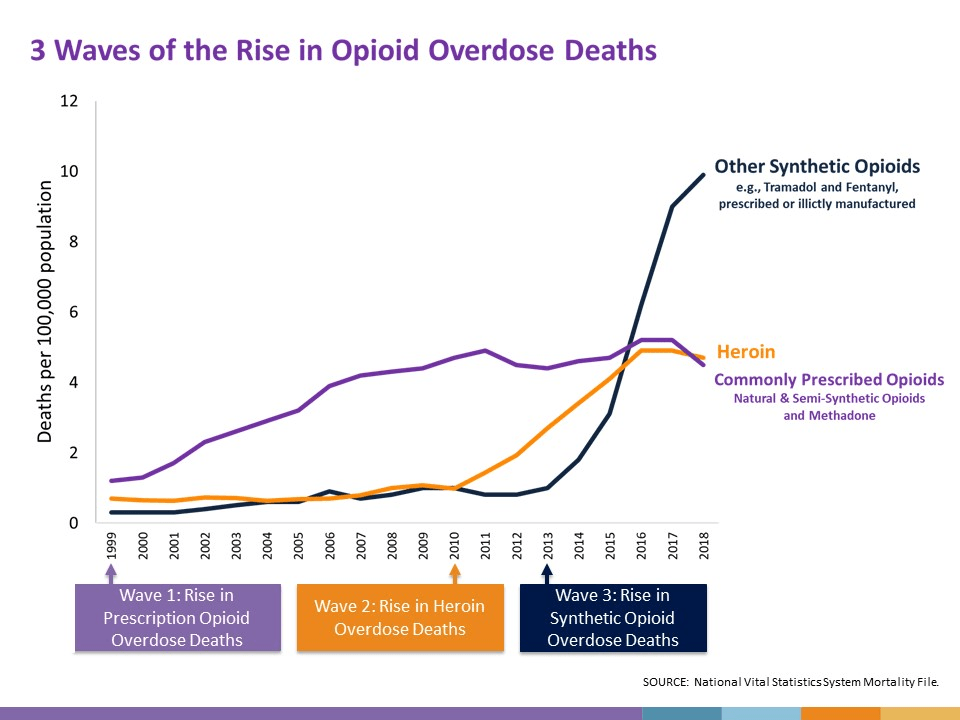 A recent study by the National Safety Council (NSC) found that only 13 states and the District of Columbia are taking the correct measures to eliminate opioid overdoses.
There were 8 states that the report marked "failing" to combat the crisis, which included Arkansas, Iowa, Kansas, Missouri, Montana, North Dakota, Oregon and Wyoming.
"While we see some states improving, we still have too many that need to wake up to this crisis," said Deborah Hersman, president and CEO of the National Safety Council, in a statement.
"We hope states adopt the recommended actions laid out here so we can eliminate preventable opioid deaths and stop an everyday killer."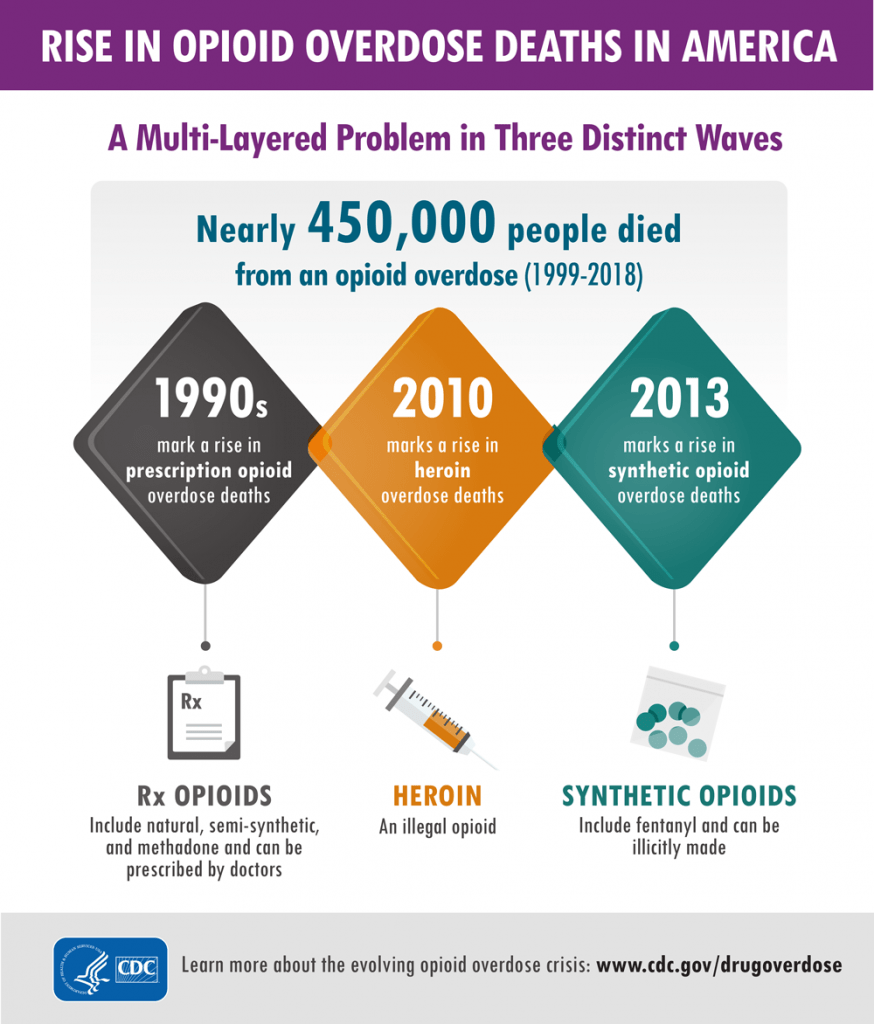 The Centers for Disease Control and Prevention estimates that the total "economic burden" of prescription opioid misuse in the U.S. adds up to over $78 billion a year, including lost productivity, addiction treatment, criminal justice involvement and the cost of healthcare.
Furthermore, a survey by the NSC found that 75% of employers say opioid abuse has impacted their workplace.
Barriers to treatment
NPR published a story last month about two parents who had lost their daughter to opioid use.
Katy Sexton had been attempting to fill a prescription for buprenorphine, an alternative drug used to control opioid cravings, but her insurance company required a waiting period before she could get her prescription.
Sexton died on October 31, 2017, with lethal amounts of fentanyl in her system, and no buprenorphine to save her.
Insurance companies impose prior authorization for certain medications, sometimes for cost reasons or sometimes because they think another treatment is preferable. These restrictions vary by company and by state.
Some major insurance carriers recently dropped their prior authorization requirement for buprenorphine and Massachusetts just passed legislation removing prior authorization for buprenorphine.
Other barriers include restrictions on who can prescribe buprenorphine and caps on how many patients they can prescribe to.
These restrictions were reasonable when the medicine was first approved in 2002, but now they are unnecessary.
Initiating change to fight the opioid epidemic
Opioid-related lawsuits are on the rise for the makers and distributors of prescription drugs.
A class-action lawsuit was filed on Wednesday, May 2 against several drugmakers in 5 states: California, Illinois, Massachusetts, New York and New Jersey.
The defendants are being accused of causing a rise in health insurance premiums over the past two decades due to the opioid crisis.
The suits aim to represent people who bought insurance in the 5 states.
The distributors are charged with "unlawful and unfair misconduct" and alleges the distributors "engaged in misconduct, including their knowing and reckless failure to prevent the rampant diversion of opioids."
Medicaid has historically filled critical gaps in responding to public health crises, such as the AIDS epidemic in the 1980s, the Flint water crisis, and numerous natural disasters since the program originated.
As with these other public health crises, Medicaid helps to address the opioid epidemic by providing access to coverage and necessary health care.
Earlier this year U.S. Senators Sherrod Brown and Ed Markey wrote a letter to the nation's top health insurers urging them to do their part to combat the opioid epidemic: "The insurance industry is on the front line of this epidemic, and we need your help identifying what policies are working and what barriers to less-addictive pain treatment options and substance use disorder treatments exist."
In the letter, insurance companies were urged to revise old policies, provide access to alternative pain treatments and join the fight against the opioid epidemic by weighing in on other factors that could lead to addiction.
The Substance Abuse Disorder Treatment Task Force
The Substance Use Disorder Treatment Task Force was launched last year by Shatterproof, a nonprofit dedicated to combating addiction.
Comprised of private and public payers, advocates and former government officials, the task force aims to address two major issues fueling the opioid epidemic: limited access to treatment and inconsistencies in treatment by health care providers, facilities and treatment programs.
"Two-thirds of treatment programs don't even follow scientific, evidence-based guidelines. 14,000 plus treatment programs are all doing their own thing," said Gary Mendell, CEO of Shatterproof and founder of the task force, in a press release.
Following its initial launch, the task force secured commitments from 16 major health insurance carriers to uphold the following "National Principles of Care":
Universal screening for substance use disorders across medical care settings
Personalized diagnosis, assessment, and treatment planning
Rapid access to appropriate Substance Use Disorder care
Engagement in continuing long-term outpatient care with monitoring and adjustments to treatment
Concurrent, coordinated care for physical and mental illness
Access to fully trained and accredited behavioral health professionals
Full access to FDA-approved medications
Access to non-medical recovery support services
These principles were adopted from Facing Addiction in America: The Surgeon General's Report on Alcohol, Drugs, and Health from 2016.
"This subject is near and dear to my heart. My son went to eight different treatment programs, and none of them followed evidenced-based quality measures. Now, as a business leader, I am guided by the belief that goals need to be measurable in order to be achieved and that the only way to solve the treatment cycle is by driving more quality-oriented goals," said Mendell.
"The Surgeon General's report provides evidence-based, research-backed recommendations for effective treatment. The Task Force's goal is to apply business standards to these recommendations and give treatment providers the tools they need to ensure patients receive quality treatment," he added.
Thomas McLellan, founder of the Treatment Research Institute and member of the Task Force steering committee, reiterated in the statement, "We don't need more committees to generate more reports. We need to initiate change."
Conclusion
Opioid abuse affects thousands of Americans each year. The ongoing coronavirus pandemic has only exacerbated opioid-related deaths in the U.S.
Insurance carriers and state governments need to do their part and prevent more senseless deaths from opioid abuse. The AMA is calling for governors and state legislatures to:
Adopt SAMHnew SA and DEA rules and guidance in-full for the duration of the national emergency—this includes flexibility for evaluation and prescribing requirements using telemedicine;
Support the removal of prior authorization, step therapy and other administrative barriers for medications used to treat opioid use disorder; meaningful enforcement of mental health and substance use disorder parity laws is long overdue
Remove existing barriers for patients with pain to obtain necessary medications. This includes removing arbitrary dose, quantity and refill restrictions on controlled substances; and
Implement and support harm reduction strategies, including removing barriers to sterile needle and syringe services programs.
---
Helping insurance carriers and health payers manage their receivables
For more information on Brown & Joseph and our services for carriers and health payers, please contact