Introduction
Picture this: you have your own company and you just finished a big project for one of your customers.
You send the final invoice, expecting your payment within a few days.
A month passes and your invoice remains unpaid.
You try to call and e-mail them but to no avail. They've vanished, and now you're stuck with their bill.
Instead of losing money on unpaid invoices, avoid them altogether by following the steps below.
How to avoid unpaid invoices
Unpaid invoices can kill a company from the inside out, which is why it's crucial to act quickly and take the following steps to avoid unpaid invoices:
1. Perform credit and background checks.
It's always a good idea to perform background checks on your customers to see if they're trustworthy and reliable.
Credit and background checks will provide you with loads of information on potential customers, including:
Identification verification
Bankruptcies
Credit inquiries
Criminal records
There are several services you can use to perform credit and background checks, like Experian and Intuit.
If you do work with a collection agency, you should make certain that your agency is performing these checks as well.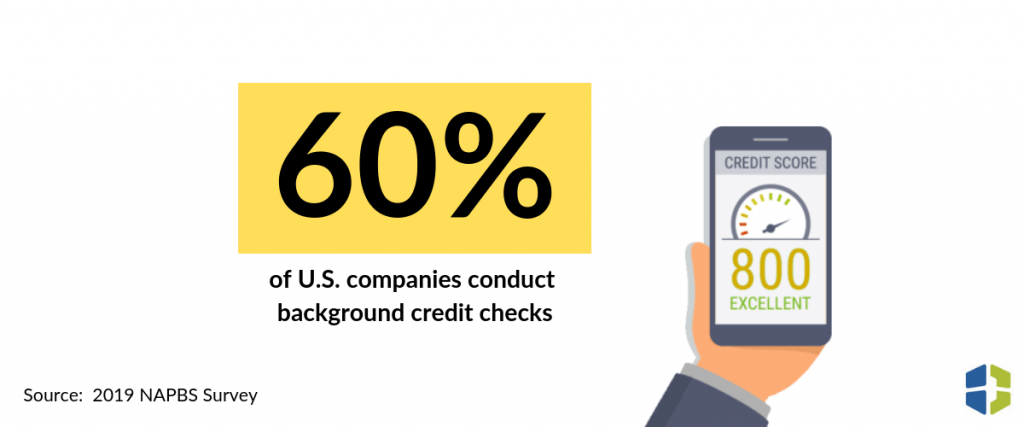 2. Take payment beforehand when it makes sense.
If it makes sense for your business, try to get paid upfront to avoid any non-paying or late-paying customers.
Some easy-to-use and secure payment apps and services are available, like PayPal and Stripe, to simplify the payment process.
3. Send invoices ahead of time.
Send invoices and estimates before you provide any services so that your customer won't be taken by surprise by the final bill amount.
You can even use a free app like Zapier or Wave to create detailed, professional-looking invoices.
Intuit offers a free invoicing service now also.
Remember, the more detail and information provided in the invoice, the higher your chances of getting paid.
4. Get a signed contract.
Have your customers sign a contract before you provide them with any services so that they're legally required to pay you.
This could be in the form of a personal guarantee or a security agreement.
A personal guarantee is a promise made by an individual guarantor to repay the debt a business owes to another business when buying their products in the event the business purchasing the good becomes unable to pay its debt.
Through a personal guarantee, you get the assurance that you will be paid for the goods or services you sell to a business in case that business has financial problems and can't pay you.
You could also obtain a security agreement that can be used to create a lien on the equipment or merchandise sold to protect you in the event of a default or bankruptcy filing.
5. Make sure your payment terms are clear.
If the language on your invoice or contract isn't crystal clear, you could be setting yourself up for trouble.
Decide on a time frame or deadline by which you'd like to have the invoice paid and make it clear in your documents.
You can also offer several different payment options to make it as easy as possible for your customer to pay their invoice.
6. Gather contact information just in case.
Always gather your customers' contact information, including their name, e-mail address, phone number and mailing address.
In addition to your customer's contact information, some companies will gather contact information from a third party.
This way, if you can't reach the customer, you may be able to reach the third-party contact to collect payment for your invoice.
7. Establish strong customer relationships.
Know your customer so you know exactly who or what entity is responsible for paying for your services.
Ask about their standard payment process or policy.
The better your customers know you, the harder it will be for them to leave you high and dry with unpaid invoices.
Besides that, it's just good business to have strong relationships with your customers.
8. Keep detailed records.
Be sure you keep detailed records of every transaction, plus any and all correspondence between you and your customer.
Letters or emails received from your customers may admit the liability in question. Phone conversations should be followed up with a letter or email confirming the conversation.
Apps like Wave and Zoho Books will help you keep track of all income, expenses, customers and invoices so you can make sure you're getting paid for your work and your business is financially healthy.
Plus, if you ever get audited, you'll have all the information you need to help with the audit.
9. Offer incremental billing.
Incremental billing, also called progress billing, is the process of invoicing clients little-by-little for a large-scale project based on the percentage of work already completed.
Sending bills in increments will prevent the final bill from getting too high and allow your customer to pay off the invoice in small, manageable chunks.
10. Always follow up.
Consistent follow-up with the buyer before the account comes due has long been recognized as a key to heading off problems before they develop into disputes that delay payment.
Call the buyer when the goods should have arrived; ask if the shipment was received timely, if the quality is satisfactory and if your invoice is clear and correct.
In addition to alerting you to any potential problems, these customer service contacts also serve to remind the buyer of his or her obligation.
This also shows the customer that you are tuned in to your business and will take quick action to assure payment.
Conclusion
Statistics show that 90 days after the account is past due, you have less than a 75% chance of collecting it.
The percentage quickly shrinks every passing month and after 12 months, there is only a 25% possibility of collection.
Instead of missing out on payments, avoid unpaid invoices altogether by gathering detailed customer information, streamlining your invoicing process and setting up safeguards to protect you and your business.