Introduction
2019 was a rough year for the transportation industry.
During the first half of 2019, almost 650 transportation companies went out of business. This is a dramatic increase from the 175 that went out of business during the same period from last year.
In fact, this year's numbers so far are more than double the total amount of companies that failed in 2018.
Some blame this trucking recession on macroeconomic factors, like the state of foreign relations with China and tariff cuts. Others point to new state laws creating a driver shortage.
Whatever the cause, experts agree that the downturn is resulting in a "trucking recession."
Factors Impacting the Transportation Industry
Transportation companies are directly affected by the state of the economy and global trade, making them especially susceptible to highs and lows.
The main factors directly affecting the industry are the purchase and production of goods. When individuals and companies purchase and produce fewer goods, the transportation industry suffers because they, in turn, transport fewer goods.
Furthermore, as companies increase the number of distribution centers and move manufacturing closer to consumer markets, transportation companies transport goods shorter distances.
Anti-trade and protectionist measures adopted by the U.S. could result in economic instability, resulting in fewer goods being transported globally.
"A very big challenge has been the slowdown in global trade that began in the fall of 2018. The negative effects of trade disputes adversely affected the Chinese economy and contributed to a sluggish performance in the Eurozone," FedEx's CEO Frederick W. Smith wrote in the company's 2019 annual report.
"The spillover effects from trade tensions have affected manufacturing and reduced shipping throughout Asia, Europe, and North America."
Due to last year's booming trucking industry and high demand, many companies raised employee pay and invested in cutting-edge technology to keep up.
As the demand fell, however, they were unable to sustain the costs they had accrued, forcing many to close their doors for good.
In addition to slackening demand, new state laws are impacting the industry.
California's new worker classification law, Assembly Bill 5, would make more than 70,000 truck owner-operators employees instead of independent contractors.
Additionally, AB 5 would force California companies to shoulder the cost of complying with minimum wage laws, paying payroll taxes and providing employee benefits.
This could further add to the driver shortage and force already-struggling trucking companies to shut down permanently.
Conclusion
The transportation industry is vulnerable to many micro and macroeconomic factors. A decrease in demand, new anti-trade policies and tightening state laws could spell trouble for the multi-billion-dollar industry.
Fortunately, however, the transportation industry is no stranger to cycles of highs and lows. These downturns tend to be short-lived, and experts believe the state of the industry will greatly improve by the second half of 2020.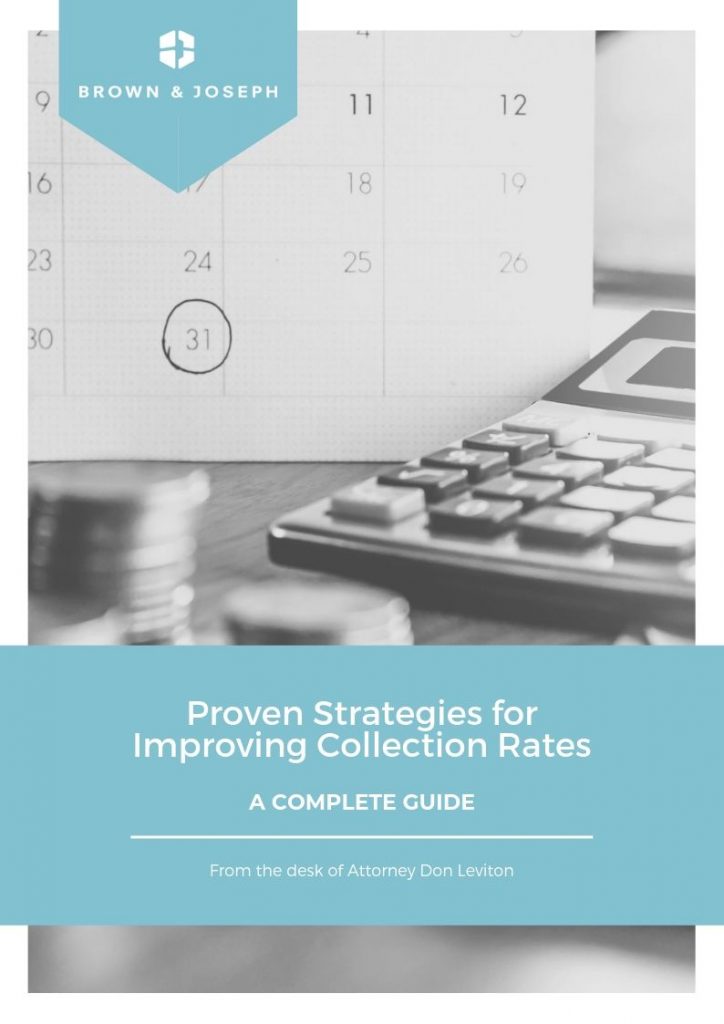 Proven Strategies for Improving Debt Collection Rates [PDF]
Get tips from Attorney Don Leviton on how to improve your debt recovery rates in this FREE guide.